Folded by hand from a 26″ by 40″ of paper, each troublewit is finished to a length of 10 inches and a width and height of approximately 1½ inches.
The base linen paper stock is of a heavy-weight thickness, maintaining crisp folds that form solid shapes. The linen fibers add to the strength and durability of the material.
A quality handcrafted product made for discerning performers.
Available in three colors: white, ivory (natural), and black.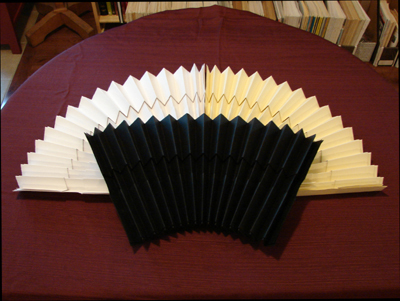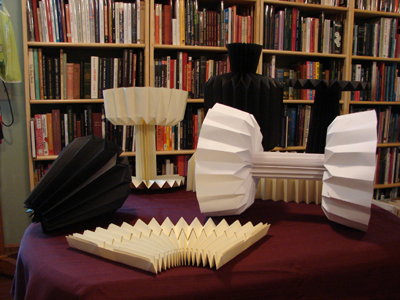 Each Troublewit is $45 plus shipping in the United States (international orders pay actual shipping). Shipping includes a hard cardboard tube to protect your troublewit during shipping and for packing in your case. Money orders, PayPal accepted. To obtain your troublewit, contact us by email.
Purchase Troublewit – White
Purchase Troublewit – Ivory
Purchase Troublewit – Black